Television Review | The Mandalorian (Season 1)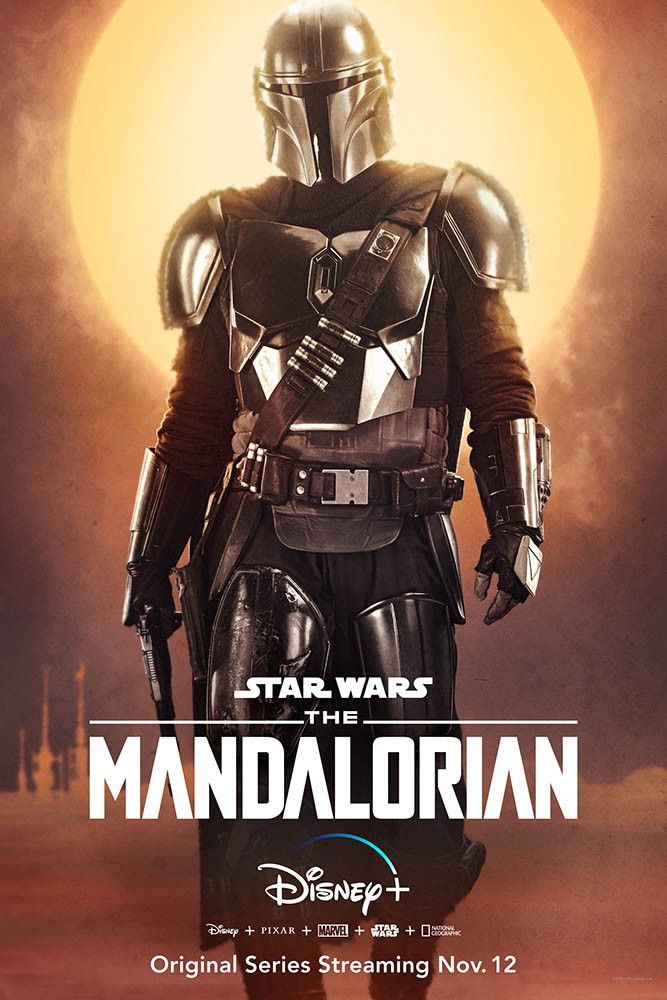 Producers: Lucasfilm, The Walt Disney Company
Aired: released weekly to Disney+
Episodes: eight
MPAA Rating: TV-14
EE Critic Score: 10/10
The Mandalorian is the first of several planned television series set in the Star Wars universe and released on Disney+. It is the first live-action Star Wars series, and it generally fits the mold set years ago under George Lucas, who had wanted to do a television show about the Galactic underworld. It follows the adventures of Din Djarin, a very devout Mandalorian warrior who makes a living as a bounty hunter and mercenary, and an as-yet-unnamed Child, who had been one of Djarin's targets before he betrayed his employers to rescue it and return it to its home.
Overall I'd say the show makes good use of its episodic nature: each chapter works as its own story, but each builds on earlier ones as well. There could be some more set-up earlier for some things, most especially Moff Gideon, who appears out of nowhere despite having a history with Djarin and the Mandalorians, which must then be explained all at once. But for a show with a different creative team for each episode, it maintains an impressive cohesiveness.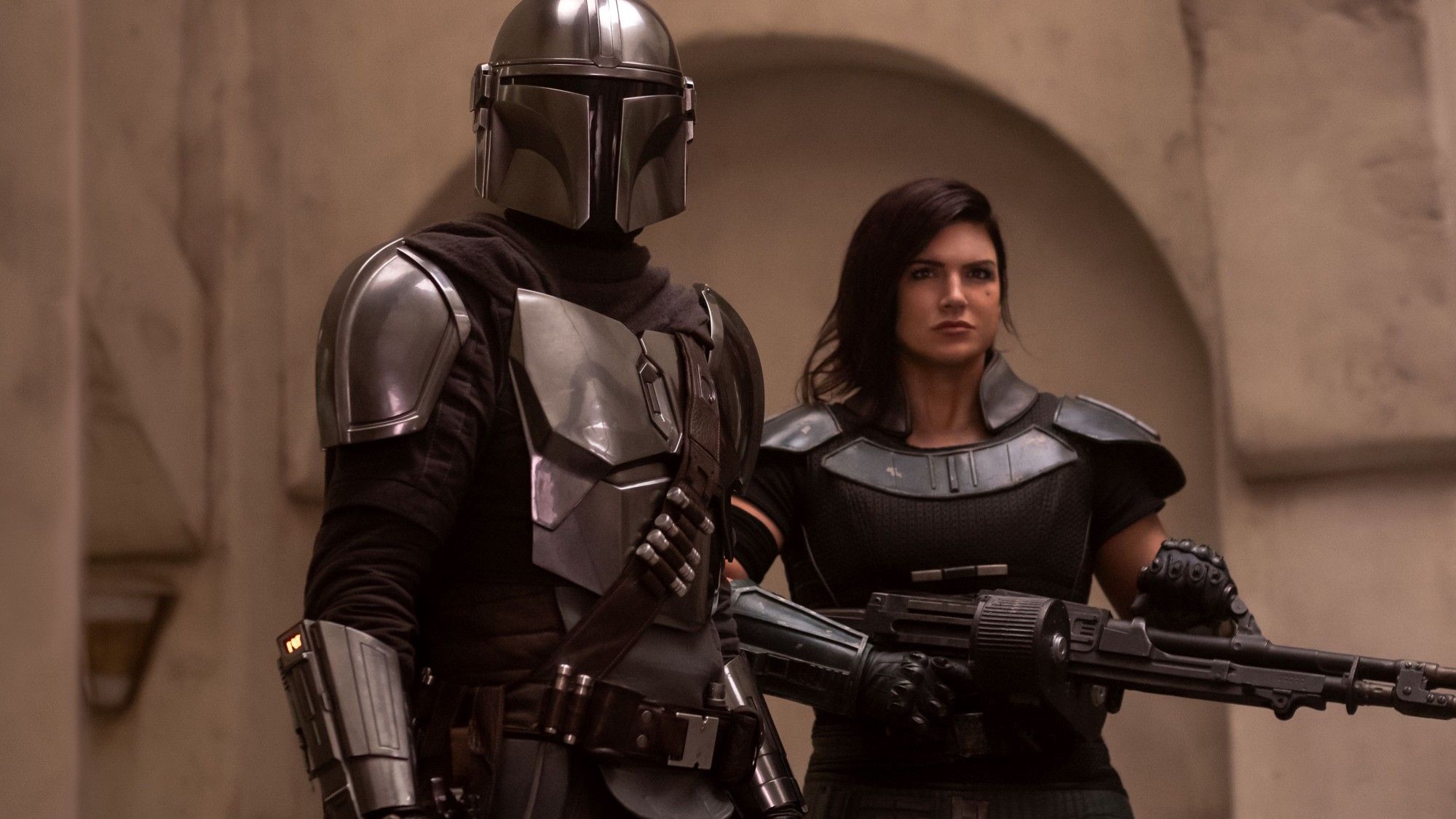 Analysis
The Mandalorian is not perfect; my main complaint is that the action scenes are slow-paced and samey. While the opening scene of the first episode shows Djarin as a capable close-quarters fighter, he spends much of the show huddled behind cover, shooting with a blaster pistol. This is especially true of the finale episode. This sort of thing is realistic, yes, but it isn't very exciting. This show has a lot of action content, and its direction is rather inconsistent in quality.
What was consistently impressive were the special effects, which won a much-deserved Emmy. If you're able to watch this show, you should also be able to watch the Disney Gallery documentary series on making the show. I'd recommend watching the third episode, on how they were able to make a 360-degree projection stage with live-rendered set extension, on which they shot much of the show. It's very impressive stuff. It's nice to see Star Wars really pushing the technicals of film-making forward again.
The only real complaints I have are that, especially in the first few episodes, the show's color palette is quite gray, and that the Twi'leks' teeth look stupid. They have the same sharp fangs Bib Fortuna had in the films, achieved much the same way, with prothetic dentures worn in front of the actors' actual teeth. This messes with their lips and makes it hard for them to speak, which I think is why subsequent portrayals of Twi'leks left it out.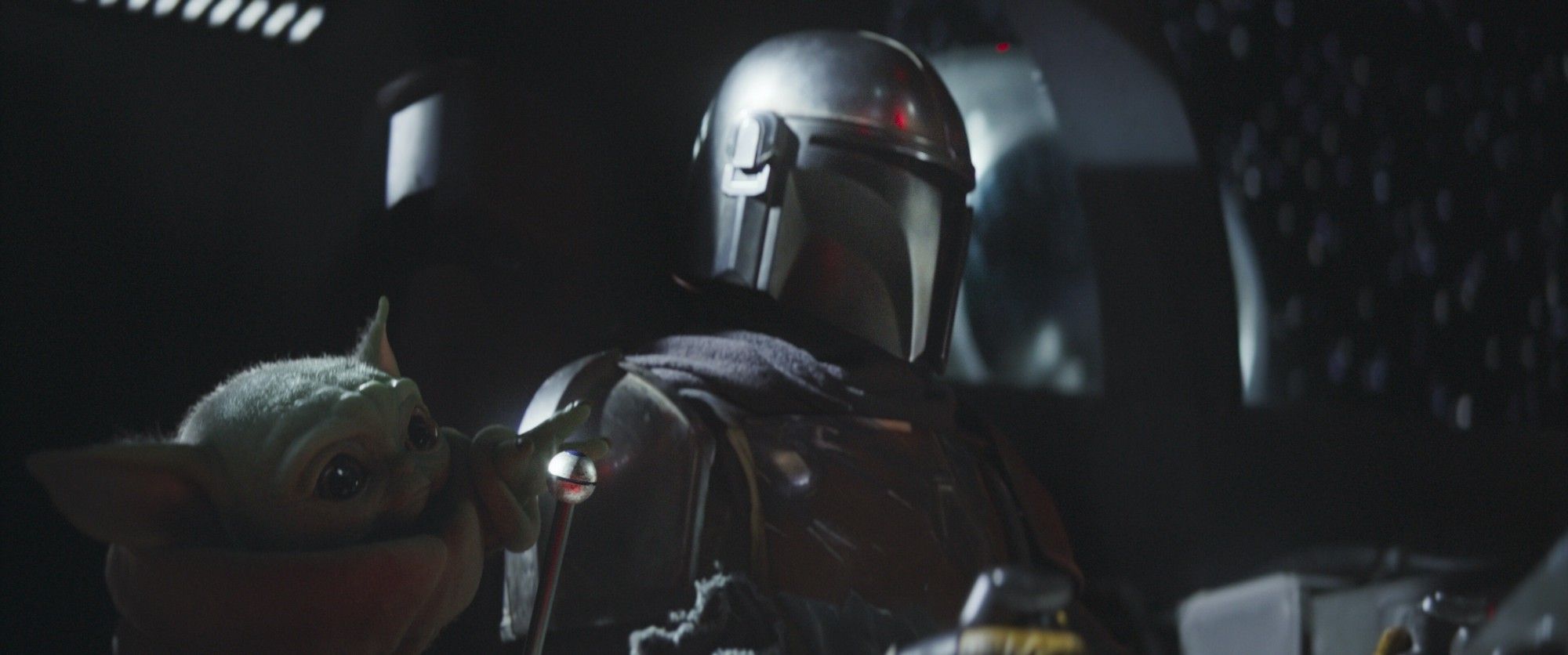 This show has a very odd cast, but the acting is consistently solid, whether it's coming from veteran actors, cameos, or stand-up comics. Pedro Pascal anchors this all, and from behind a mask. His performance without a face is quite good, maybe the second-best such performance in Star Wars behind Anthony Daniels as C-3PO. And, of course, who doesn't love Baby Yoda? While the leadup to the premiere of the series made no mention of him, the Child quickly became the second face of the show. He is pitch-perfect comic relief: effective at cutting tension without dulling the show's gritty edge, and integral to the over-arching plot. The Child is the sort of thing that could go wrong in several ways, but the show's makers have landed the character just right.
The music for the show was composed by Ludwig Göransson, and it's a departure from the usual Star Wars scores in that it isn't by John Williams or another composer who's trying to sound like him. It's not a complete departure, and it fits the series, it just doesn't sound like Williams. But I think it still does sound like Star Wars, weirdly enough. Göransson's score, specifically that of the finale episode, won the 2020 music composition Emmy, and like the special effects accolades, it's much deserved.
Because I haven't seen anybody else do so, I'd like to bring up Karen Traviss, because, while her name isn't in the credits, and she didn't work on the show in any direct way, The Mandalorian would not be the same without her. Traviss is an author who wrote several books for Star Wars in the 2000s, many dealing with the Mandalorian people. She built out the culture and customs of the Mando'ade, as Mandalorians called themselves in the language Traviss developed. Many elements in the show, from beskar to the nomad-clan society Djarin is adopted into, were either created or expanded upon in Traviss's novels.
Traviss quit writing for Star Wars somewhat abruptly after Season 2 of The Clone Wars introduced its version of Mandalore, which conflicted irreconcilably with the Mandalore of that era Traviss had laid out in her Republic Commando books. After this, The Clone Wars would go on to declare that the Fetts, who, in Traviss's works, were important Mandalorian leaders, weren't actually Mandalorians at all. This was all before the Disney buy-out and the introduction of an official Canon all creators had to keep to, back when it was "George Lucas might let you tell your stories in his world, but then he might get his own idea and throw all your stuff out." Traviss didn't want to play that game; I can't say I blame her. Still, she's not been mentioned much, and I think she deserves to.
I'll also make a note that, neither in Traviss's works nor in any other story involving Mandalorians was it a practice to never remove one's helmet in the presence of others. The most recent portrayal of Mandalorians before this show was the animated series Rebels, which featured in the main cast of characters a Mandalorian named Sabine Wren, who only really wore her helmet in combat. Bo-Katan Kryze, a Mandalorian leader featured in Rebels and The Clone Wars, also went sans-helmet in several scenes. Kryze is expected to make an appearance in Season 2 of The Mandalorian, so perhaps some clarification will be made then. As it stands, I think the tribe Djarin is a part of probably just adheres more strictly to the Mandalorian Way than most.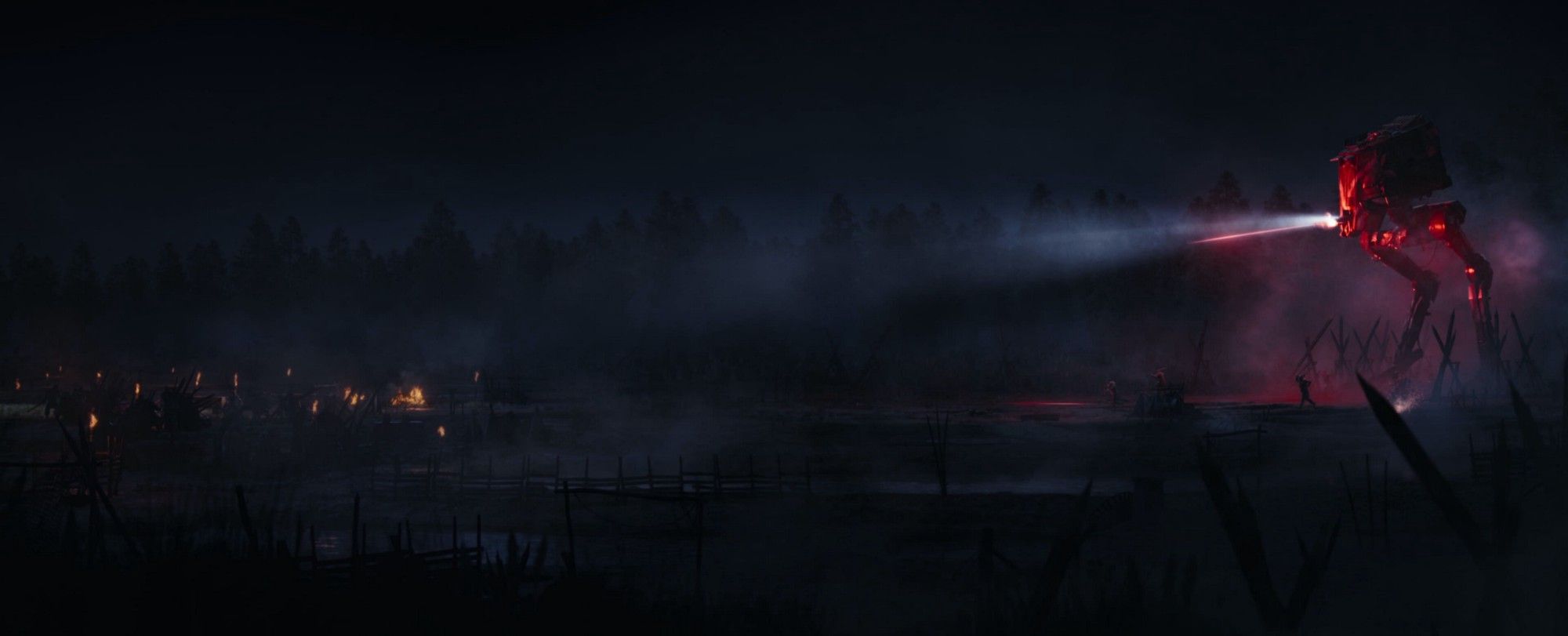 After an episode of the first season featured a mysterious figure whose steps made the sound of spurs jingling, and after the second season added Temura Morrison to the cast, it's widely believed that Boba Fett will be a part of The Mandalorian. But I ask, does Din Djarin obviate the need for Boba Fett?
Think about it. What's most people's understanding of Boba Fett? He's a skilled bounty hunter with cool armor and a jetpack. To most fans, Fett and Djarin are basically the same character. And more in-depth Fett fans are fans of the Traviss Fett, the prodigal son of Mandalore who returned in his people's darkest hour to restore their heritage and guide them into the future. That character was great, but he is not the Canon Boba Fett. To make a story like that, you'd need a new character. Like Djarin, maybe.
I'm not saying that Fett should be abandoned or that I don't think he'd be an interesting addition to The Mandalorian, but I do wonder if the character might need a second wind to maintain interest.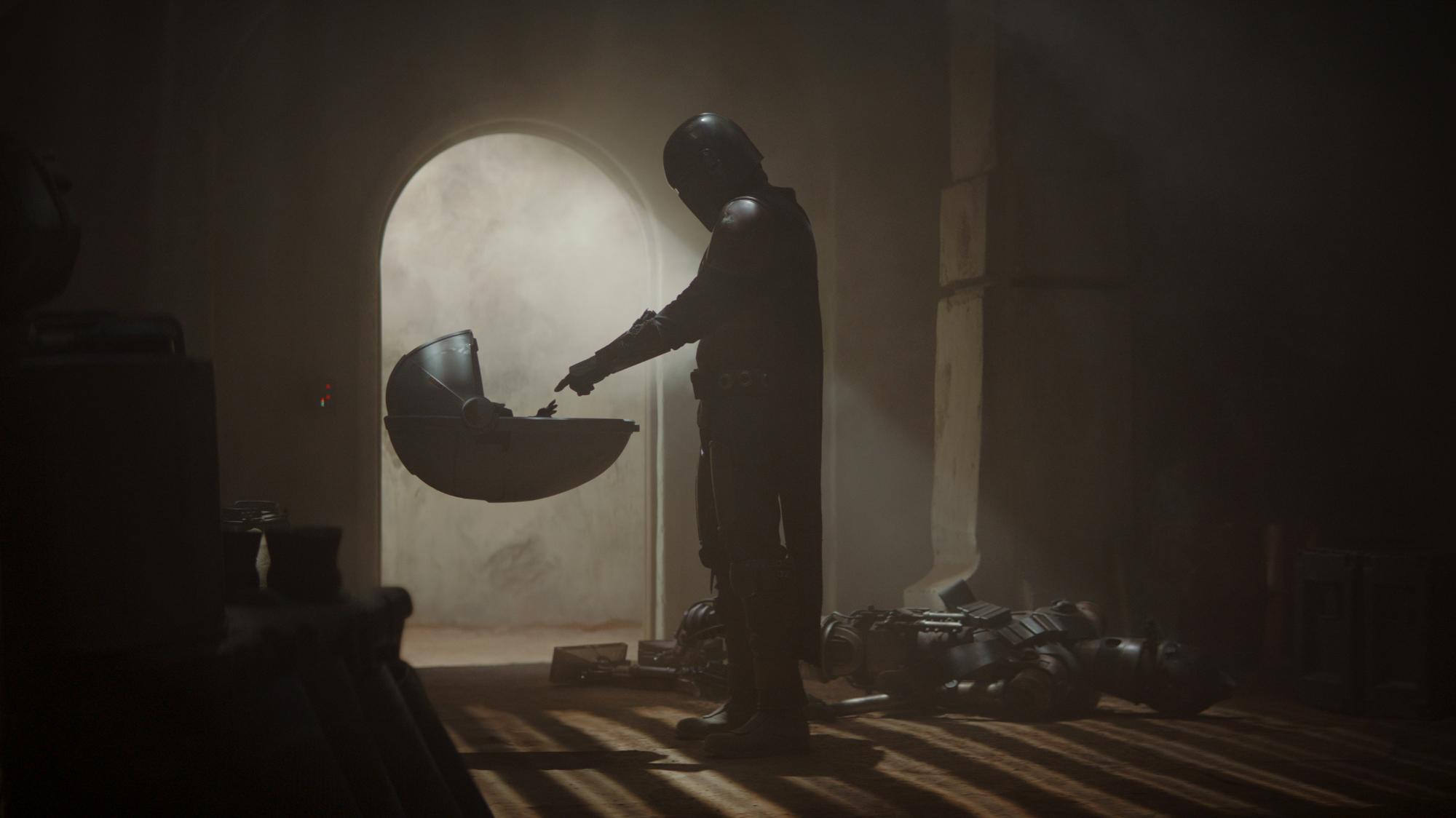 Recommendation & Rating
I'm going to assume that serious Star Wars fans have seen this, or at least already really want to. More casual fans might enjoy it, depending on how much they need Jedi in their Star Wars. I'd say real little kids shouldn't see it yet, on account of the violence, but other than that, it's a show I think most people would enjoy, even if they aren't already familiar with Mandalorians.
This show sets the bar for live-action Star Wars TV, so it gets a 10. It's a soft 10, largely earned in the technicals, but it's a 10.
10/10 — Superior quality. Shows great artistic merit and exceeds the reviewer's expectations. Sets new standard for excellence in its field or genre. Recommended to all with greatest conviction.